The Miss Clara Vale Mysteries is a new series of Golden Age historical crime novels by Fiona Veitch Smith, author of Poppy Denby Investigates . Miss Clara Vale is a chemistry graduate from Oxford University who uses forensic science to solve cases.
Murder is no occupation for a lady… or is it?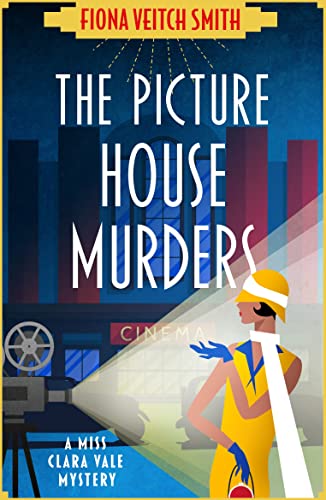 #1 Bestseller!
The Picture House Murders, set in 1929, is the first in the brand new Miss Clara Vale Mysteries, published by Embla Books (Bonnier UK). Despite holding a degree in chemistry from Oxford Miss Clara Vale is unable to land a job in science and is stuck behind a desk at a London library. She fears this will be the end of her scientific goals … until, unexpectedly, her uncle dies leaving her his private detective agency in Newcastle upon Tyne … and a laboratory.
Amazon UK Number #1 Bestseller in historical mysteries. In print, ebook and audiobook. Also available to order through bookshops in the UK. Order your copy now: The Picture House Murders.
Clara is unsure whether she should keep the agency or sell it. As she is trying to decide, one of her uncle's clients comes to her for help with a case surrounding a local picture house, a tragic fire and a series of murders. Set in the colourful world of early cinema, just as silent films are being replaced by talkies.
"Highly entertaining and beautifully written to capture the spirit of the age."

Netgalley Reviewer
"I love the character of Clara Vale – she has personality by the bucketload!"

Writers' Narrative Magazine
And now for the rest of the series …

The Pantomime Murders is due out on 30 November 2023 where Clara solves the case of a murdered fairy godmother. Watch out, he's behind you …
The Pyramid Murders is due out in May 2024 where Clara travels to Cairo to seek the identity of a murder victim disguised as an ancient mummy. Beware the mummy's curse…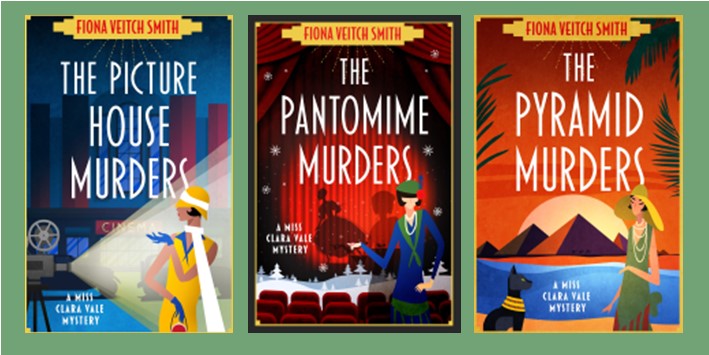 Please feel free to wander around this site. You'll find lots of information about the Clara books and the research behind them.