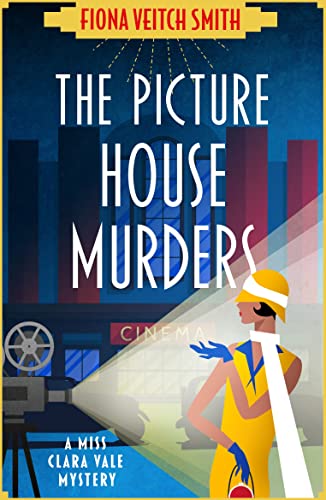 The Picture House Murders has received its first review appearing in the August edition of the new Writers' Narrative Magazine. Reviewer, Wendy H. Jones says:
"I am a long-time fan of Veitch Smith's work, particularly her Poppy Denby Mysteries. Therefore, it was with great excitement, and a little trepidation, I sat down to savour the first in her new Miss Clara Vale Mysteries. The trepidation was born of a fear that this series would not measure up to her previous series. Let me put you out of your misery and say, this one met all my expectations and then some."
You can read the full review here. (see page 31 – 32). And you can subscribe to Writers' Narrative yourself. It's a free monthly online magazine – information on the back page.