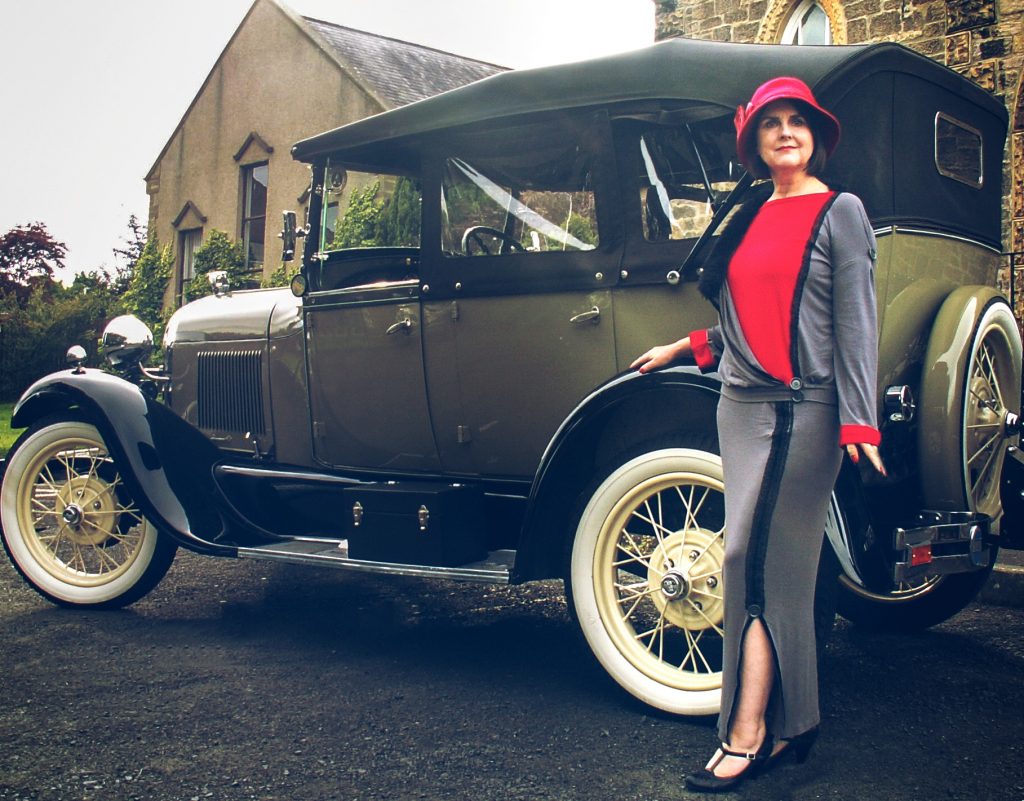 Fiona first started making 1920s clothes when her debut Golden Age crime novel, The Jazz Files, the first in the Poppy Denby Investigates series, came out in 2015. She made this outfit inspired by Lady Mary from Downton Abbey. (That's Fiona in the photo, not Lady Mary!).
She made it from an original 1920s pattern, republished by Mrs De Pew. The hat and shoes aren't vintage but were bought new. She started out using a vintage 1920s Singer Sewing Machine, but after much anguish and colourful language, switched to a modern machine (shhh don't tell anyone).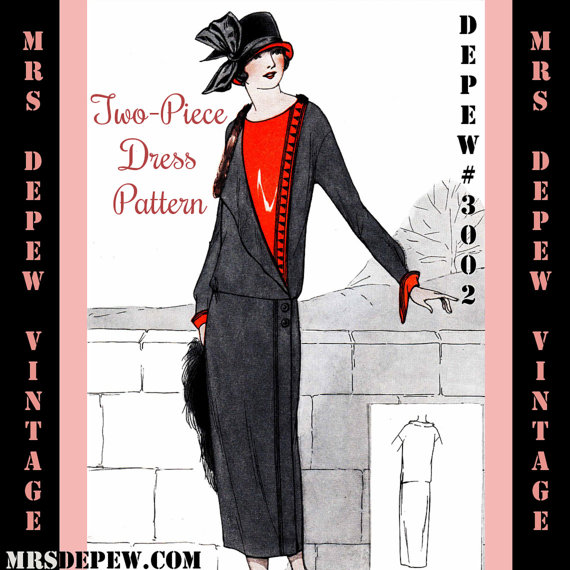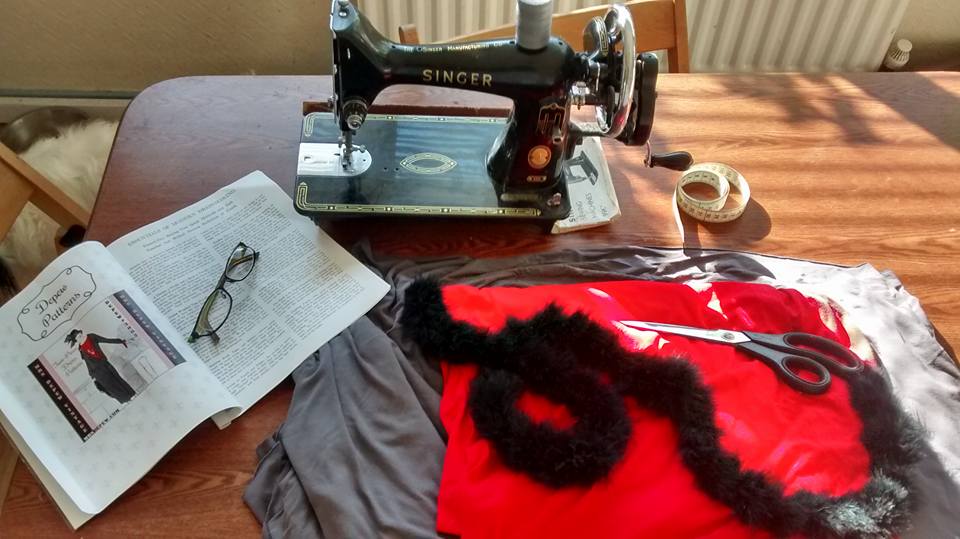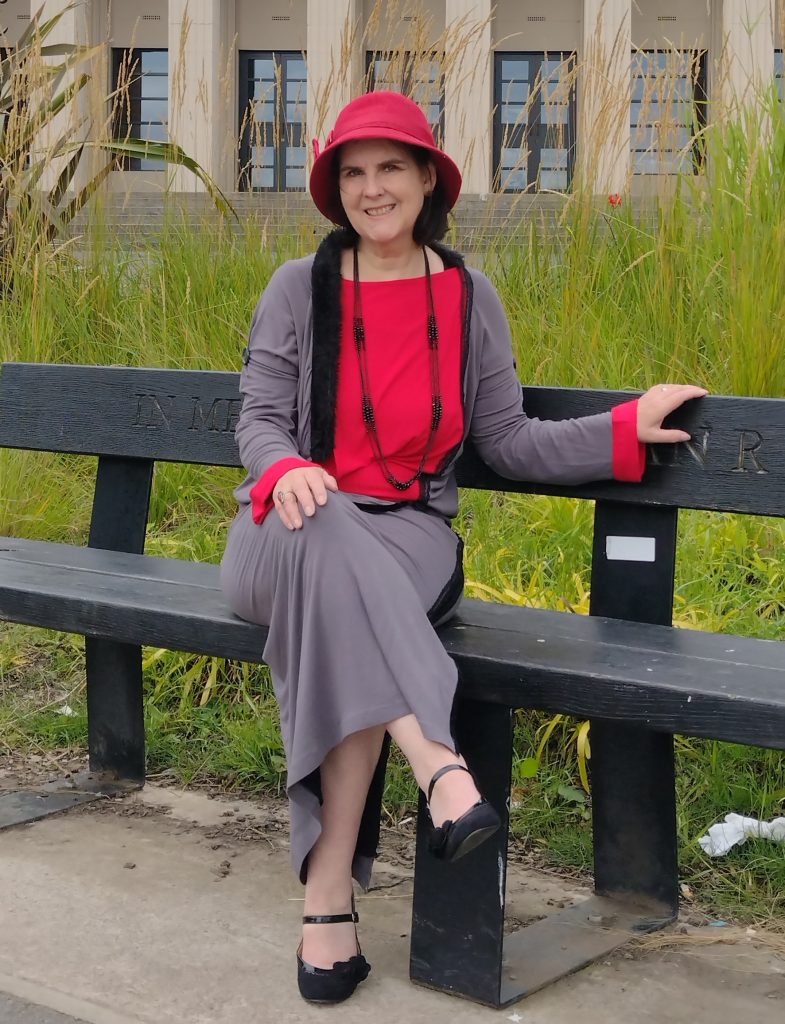 She decided to wear the outfit again for her video shoots for the Clara on Location promo videos at Exhibition Park (here on the left) and at the Royal Station Hotel. To view the videos click on the video link on the top menu or visit Fiona's YouTube channel here!