Fiona shot a short 'on location' video at the Spanish City in Whitley Bay, near Newcastle, one of the key locations in The Picture House Murders.
Fiona made the dress she is wearing from a 1927 Mrs De Pew pattern. 
She loved the turquoise chiffon on the cover, but couldn't find any suitable fabric (at a reasonable price!). So instead she chose a navy blue polyester silk. The trickiest part of the construction was the sash and flounce which are integrated with the dress and not just a draped scarf as it appears. The sash is made up of multiple pleats, a bit like a cumberbund. The draped scarf is threaded through a faux tortoiseshell buckle (found at a haberdashery shop) and sewn in place.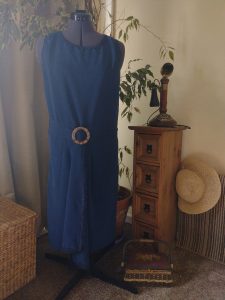 The hat is her own sunhat and she borrowed her daughter's parasol. The gloves were bought a few years ago but were too sparkly white to look vintage. So she soaked them first in tea (which didn't work well) then in strong coffee!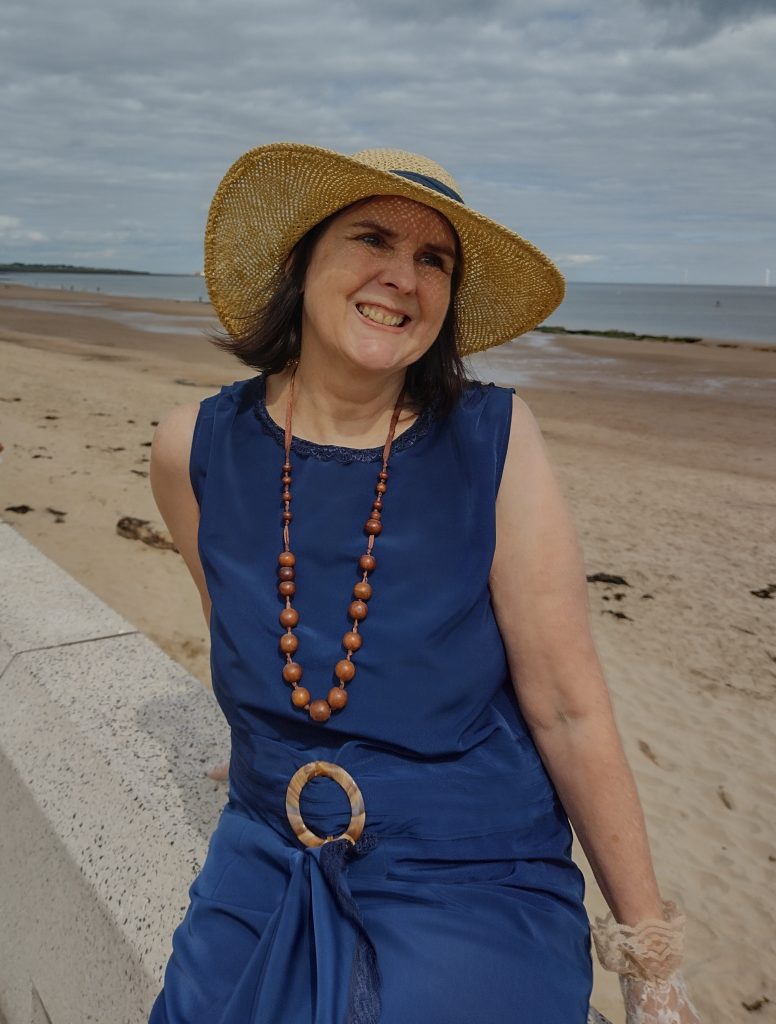 Hope you all agree she looked smashing!